canadian artist/producer. creator of music, PICTURES and writing.
Based in Tokyo and Vancouver.
RUFUS
LIN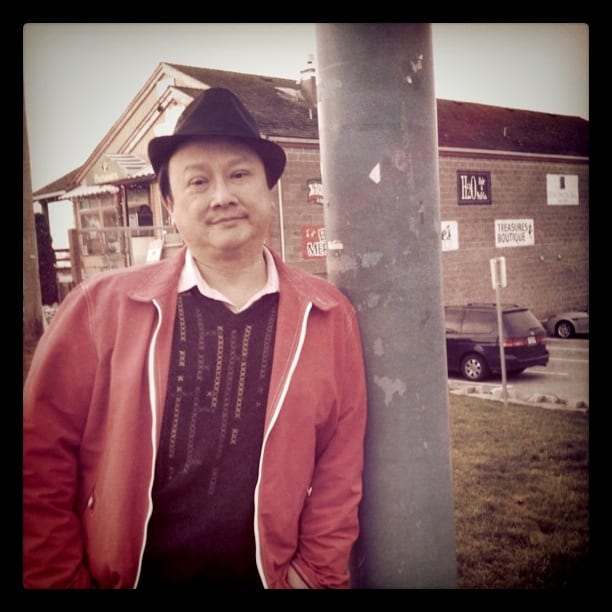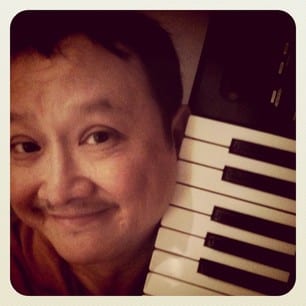 Welcome stranger, to my home in the Cyberverse. This is where I display my favorites from among the many pieces of music, visual art and writing that I produce every day.
But at some point I tire of them, and new favorites emerge. This is when I toss the old work aside callously, and replace it with my new stuff. It is the way of the world for art unfortunate enough to be created by Ruthless Rufus. Transience is an important part of my aesthetic philosophy.
Regarding my main activity, music, some people say that I am attempting the impossible. Now, really, I ask you. Should one use the term impossible, when all I am trying to do is:
1. Discover a young Japanese singer, and force that person to sing English electro pop songs that I have composed and arranged, thereby winning a Grammy, something no Japanese singer has achieved before? 
2. Compose and arrange Japanese electro pop songs, record them myself and make a name for myself as one of the very few foreigners singing original songs to succeed in the notoriously tough Japanese pop music market?
It's going to be a rough ride, but my worst enemies will tell you that I laugh in the face of rough rides. You're most welcome to come along.
online museum of rufusology
Current Work
CONTENTS:    VISUAL MEDIA    WRITING    MONSTER OF THE MONTH
CONVERSATIONS
When there is a point of contact, opening a dialog is an opportunity to transform into a point of exchange. Many points of contact wither away without anyone noticing their existence.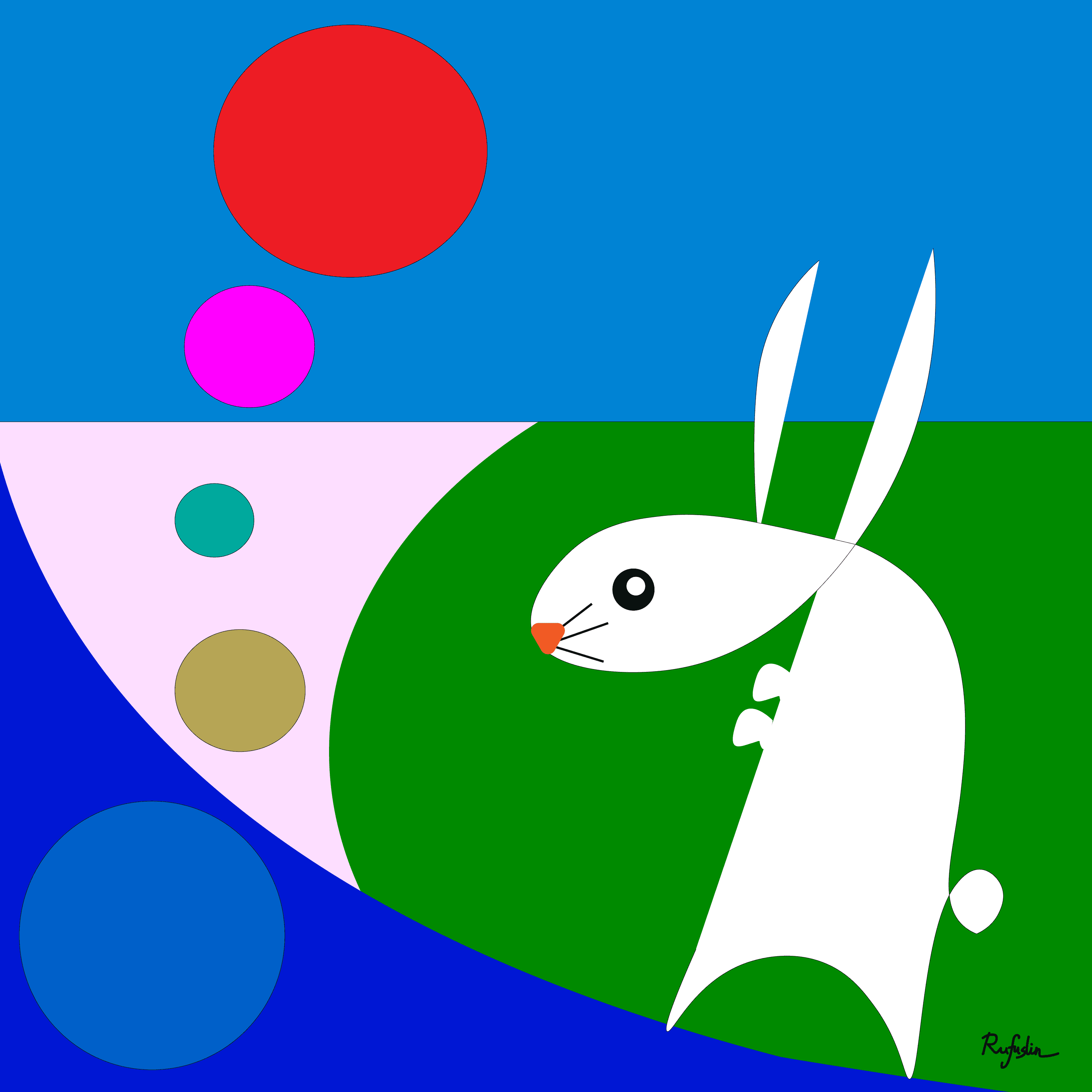 Hare-aclitus watching the bubbles of change drift by.
Jazz piano improvisation on the Londonderry Air.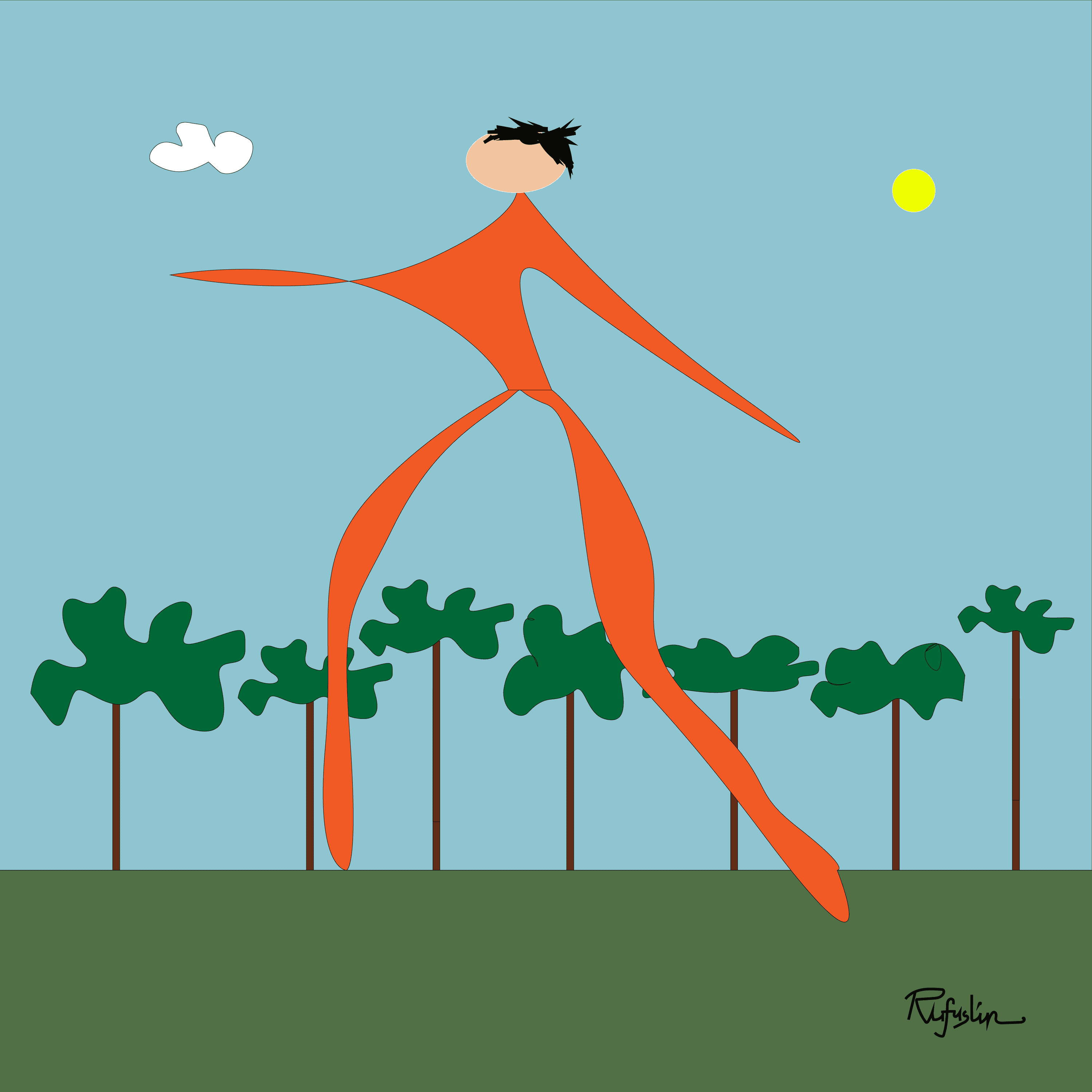 Is it mere coincidence that giraffe and giantess both contain the letter E? I think not.
Hitomi – a personal favorite from among the many "healing piano" improvisations I recorded many years ago. Available at the usual streaming sites.
Really enjoyed playing the Yamaha CP-80, an electro-acoustic piano like NO other, on this Hoagy Carmichael standard. I'm pretty sure it enjoyed being played as well, but of course, I have no evidence of that.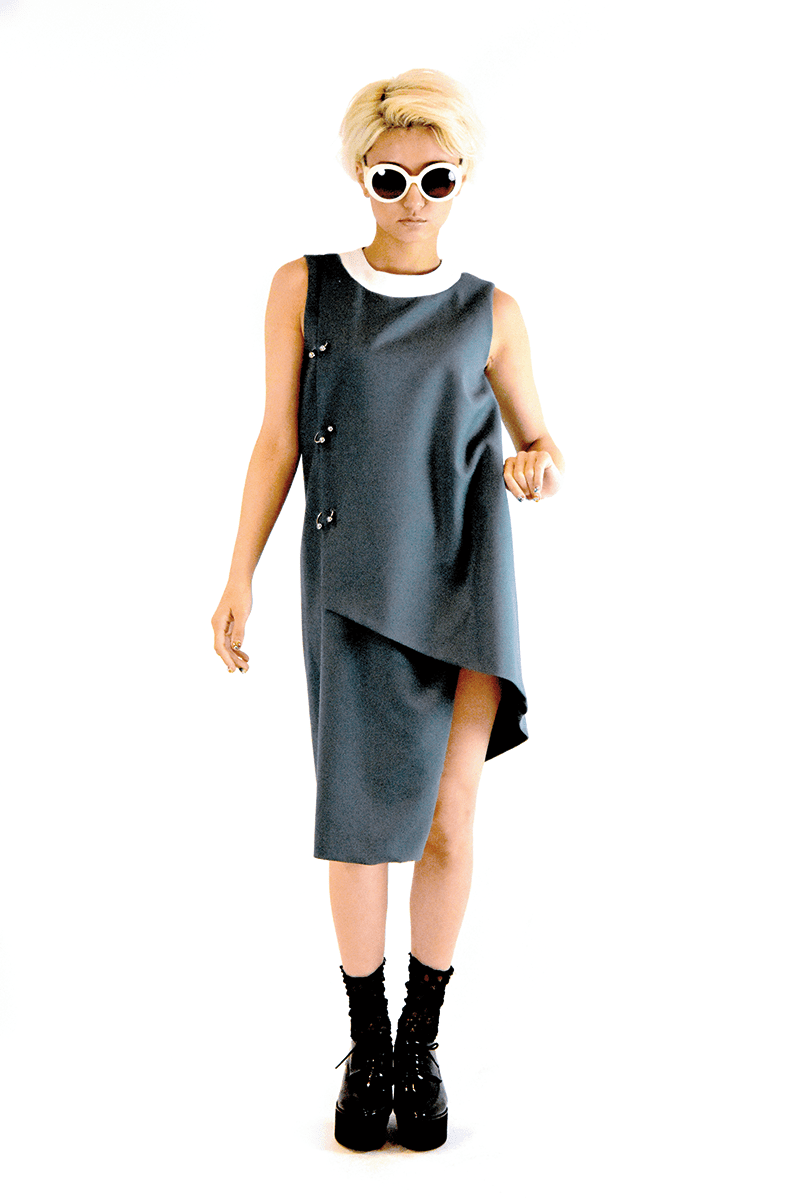 This wonderful song is 90 years old, having been written in 1929. Nobody else has covered it quite this way, but I like my version and hope you do too!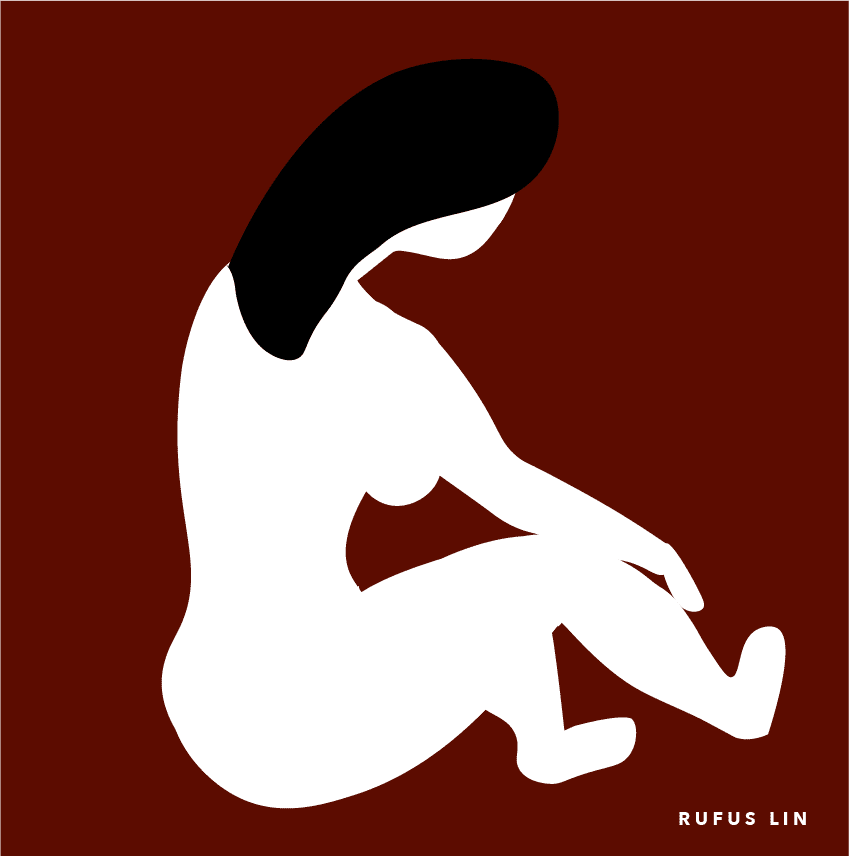 Nude descending a staircase falls and rubs her bruised shin.
The title of this Japanese song I wrote, enkyori no kankei, means "long distance relationship". It is sung here by the insanely talented Kimmy.
A short animation I made called Flying. I have no idea why I called it that.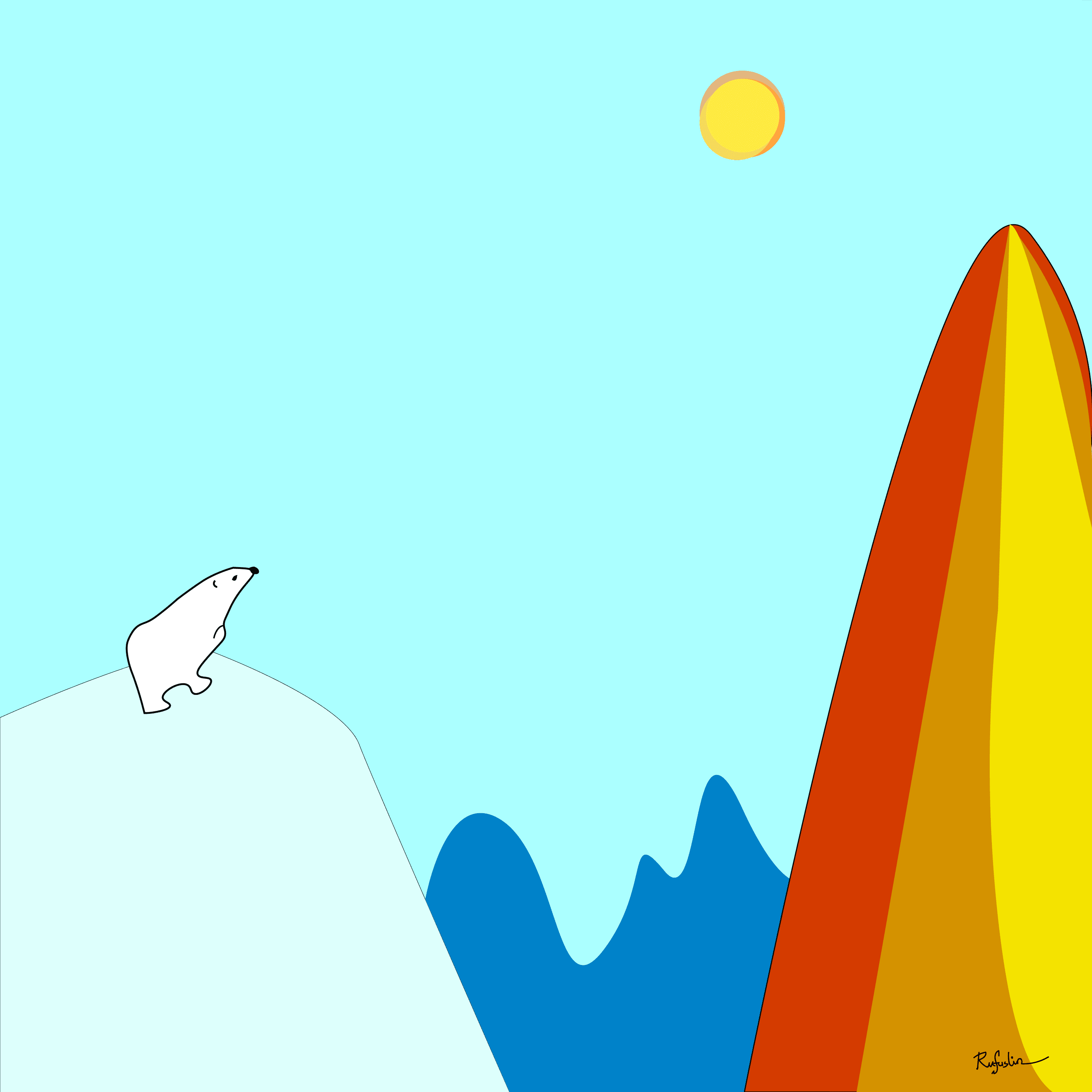 A polar bear on a quest for chromaticity.
My electro pop song "Waiting", with the amazing voice of Analyn Almerino.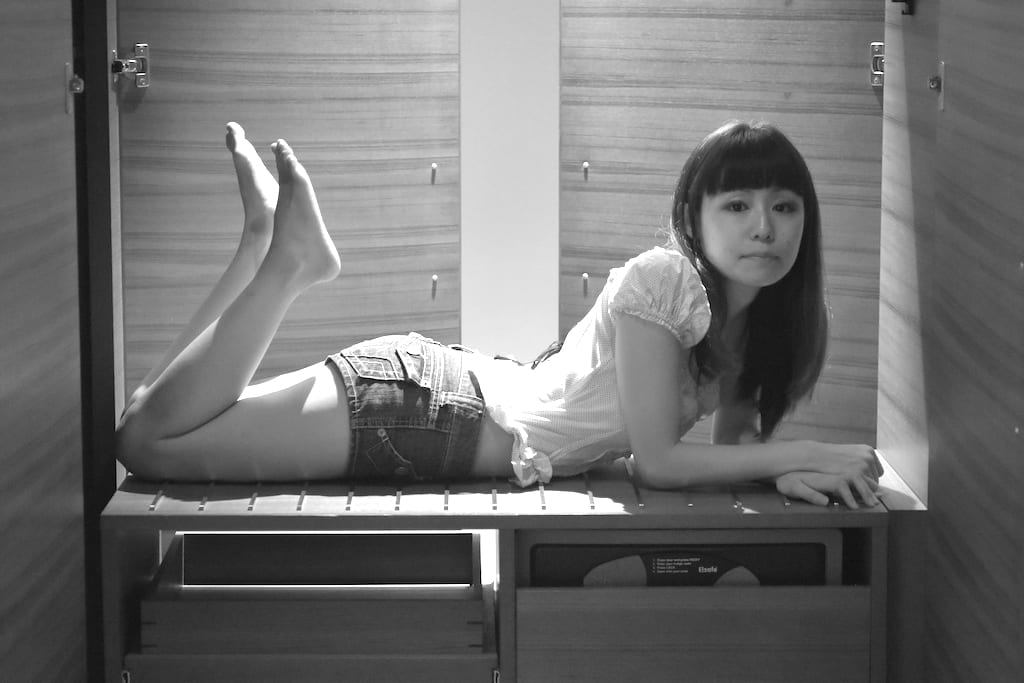 It was becoming obvious that she would not stay boxed up for very much longer, so I left, never to return.
EDM, chill out, techno, and other electronica from my alter-ego DJ Beat Red.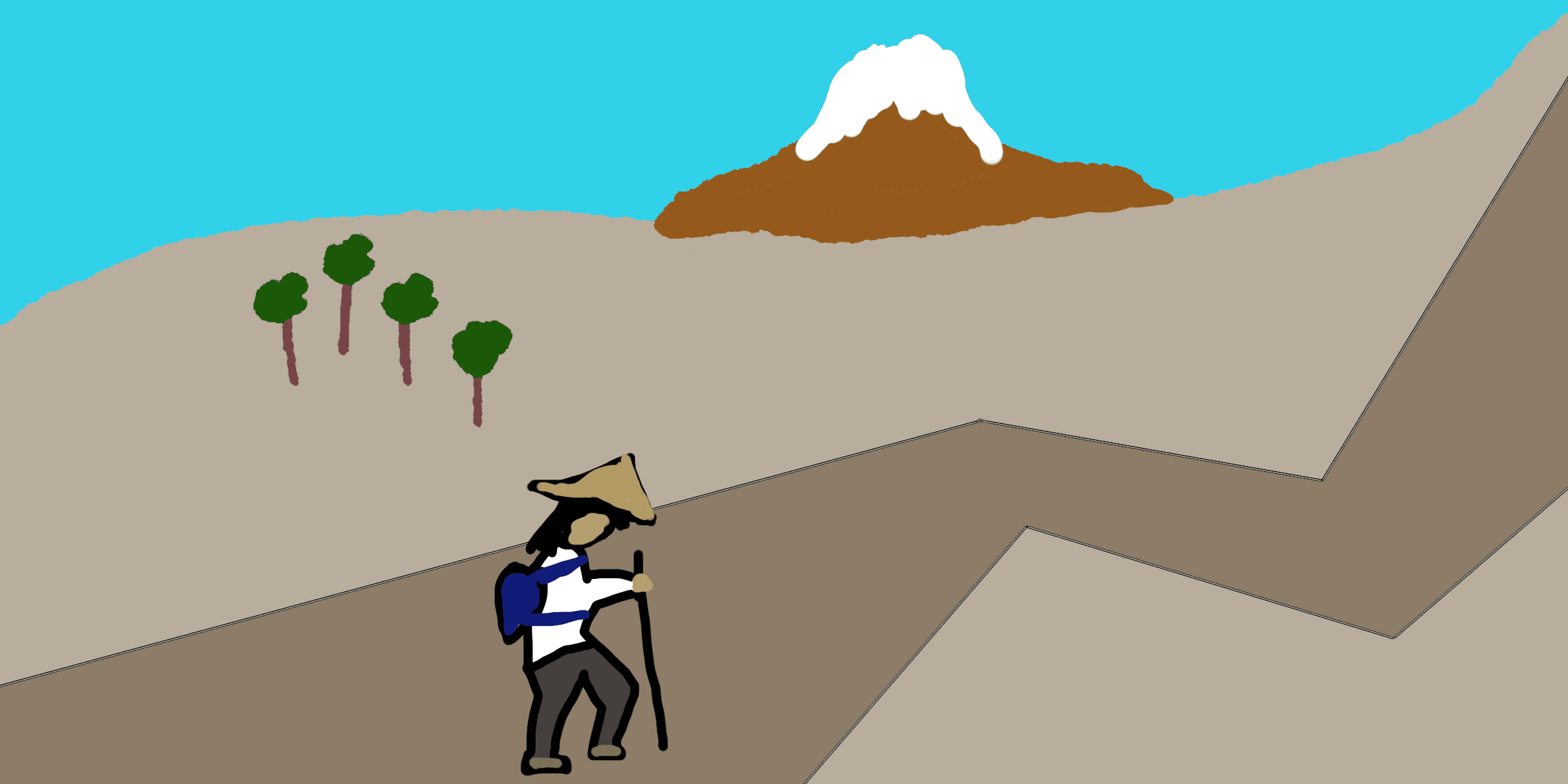 The monk trudged toward Mount Fuji, unaware of the four trees watching him.
One of my faves from the Carole King songbook. I didn't murder the song, officer, honest I didn't.
Seat in a dark theatre
After watching the play Kuroko by Shigematsu Tetsuro, presented by the Vancouver Asian Canadian Theatre at The Heritage Theatre on November 7, 2019.
This is neither a review of the play nor a critique of the performance, both of which I enjoyed. I am merely recording my thinking in response to the experience of being in that theatre watching that play. Yes, I'm afraid it's all about me again.
People in the lighted region. We are tracking their every move from the darkness. 
Yet most of the time, they seem not to trigger any particular response from the optical and auditory neurological circuitry of the audience. Just the continuous monitoring and the immersive catatonia of the machinery behind those sensors.
We are all ticket-bearing sponges observing a dramatic encounter between a sperm whale and a giant squid. What does each of us make of the interactions before our eyes?
The stage hands moving props around. The actors, in full view, swiftly transforming their appearance through the trickery of costumes and makeup.
You too can suspend your cynicism, and sit back, entertained. Some actors might be glad, considering themselves entertainers, and grateful for the validation. Not so some other actors, convinced of their existence as thespians and artists.
And is there a thing called art without any element of entertainment for you, gentle reader?
RUFUS LIN, Nov 2019
Read my story "The Art of Levitation"
A story about a Japanese hermit. Here's a direct quote:
"Don't look this way" came a voice from a large rock, just off the beach, no more than thirty paces from them. Of course, they looked, and Yohei was quite plainly visible, scrunching himself into a ball behind the rock.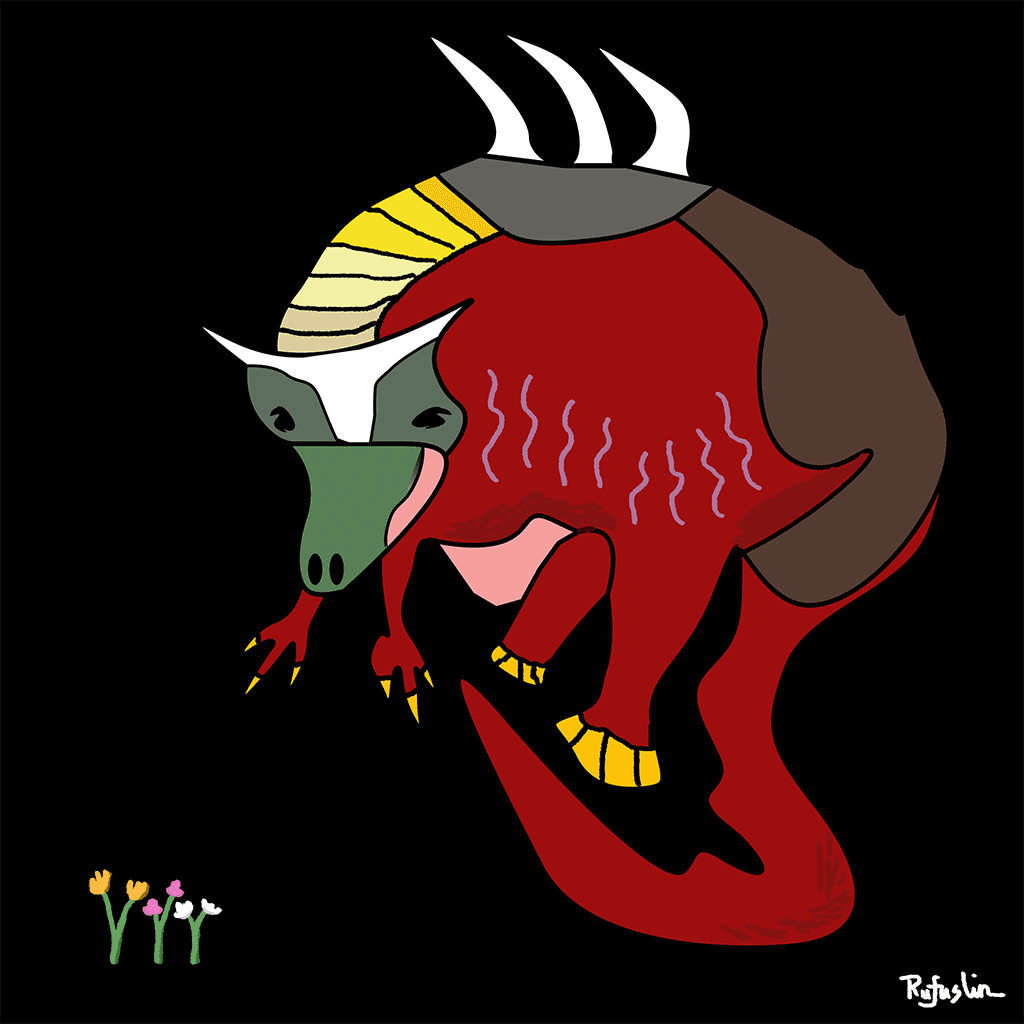 RUFUSOLOGY Newsletter
Why risk a loss of intellectual and emotional status in your village? Why be the only one, from the mountains to the ocean, to miss out on what the modern human needs to know about music, the visual arts and writing?

Recharge your creative neurons with a free subscription to my monthly e-mail newsletter, featuring highlights from this online museum, and cryptically entitled Rufusology.